You can now search for IKEA products using an image
How does it work?
Upload an image of a piece or combination of furniture
Your privacy is really important for us! Please, do not upload images with people.
View results of similar or different products
The products that will appear in the results list will be either similar or different.
Discover the same or similar products to what you are looking for
You can now find any IKEA product you are looking for easily and quickly using our image search function
Supports JPEG, PNG files up to 5MB
All in a day's work
Lately everything has changed! Working from hone has entered our lives for good. Like most, this couple decided to make some changes in their home. They cleverly exploited the space and created places for work, without this affecting their daily activities. They can now work from home in the morning and relax in the afternoon.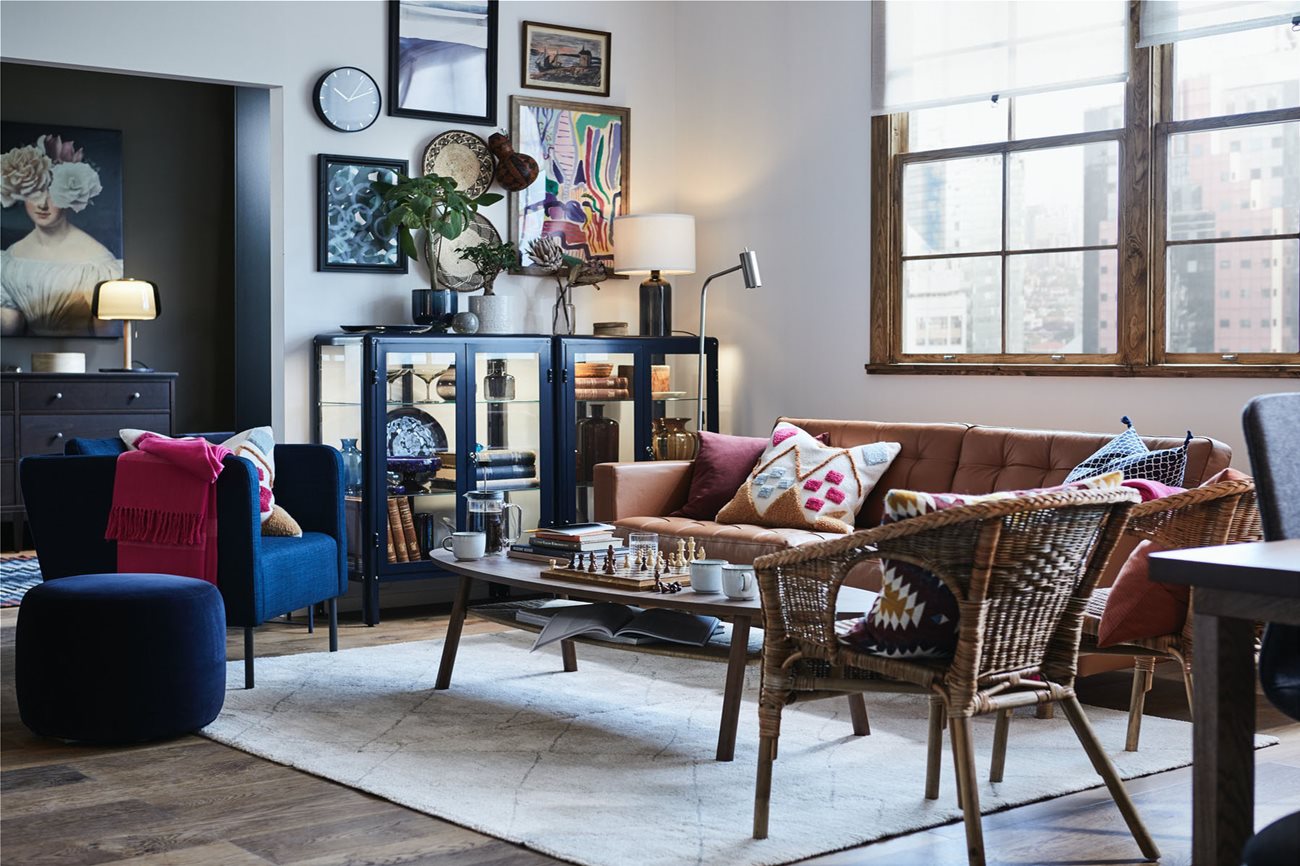 Moments of relaxation in the living room
As this couple have always loved entertaining, their living room was already designed with friends in mind. Filled with textures, shapes and colours curated over the years, it's soft and inviting, making for the perfect place for their new 'colleagues' to connect over a cup of coffee before opening laptops and getting lost in their work.
Colour your day warm
From earthy terracottas and deep-sea blues to cheeky pops of pink, colour plays a big part in making this home the warm and welcoming space that it is. throw handmade, 110x170 cm
204.969.62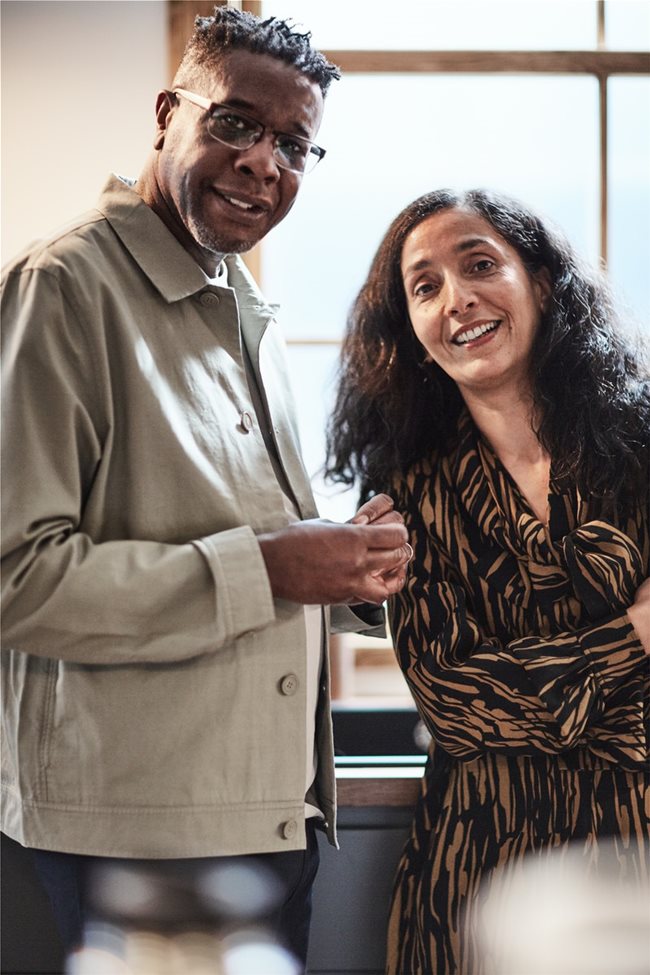 "With working from home being the "new normal" for many, it's vital to ponder how you utilize space to maintain as good a work-home balance as possible".
Hans Blomquist
Interior designer
With a little imagination, a lot of enthusiasm and a deep study of their floor plan, this couple changed their home and created functional workplaces.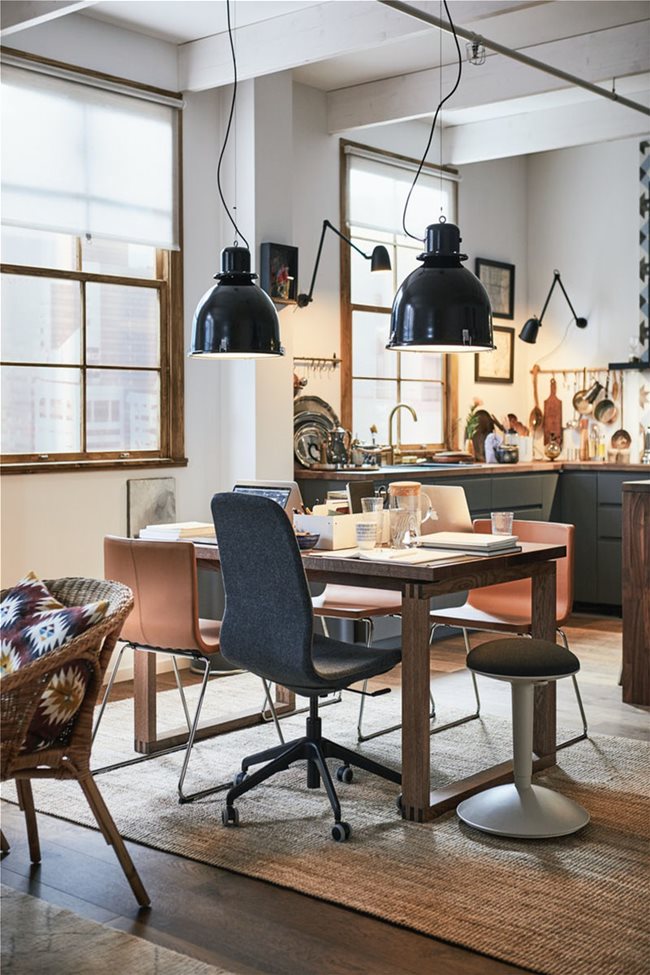 Both dining table and working area
As dinner party enthusiasts, this couple used space to its full, fabulous potential. Now, as table doubles as a working area, they've added some desk chairs for better support, and snacks of course!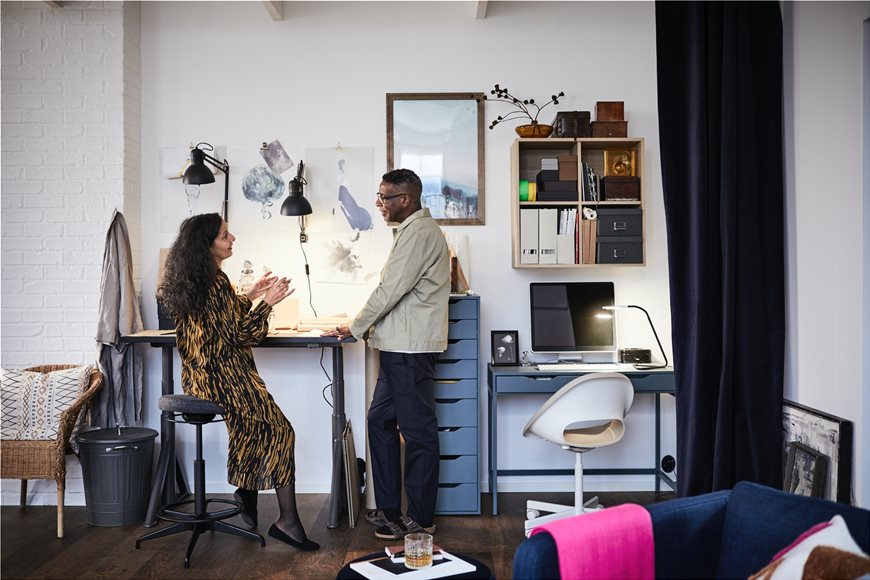 Combining relaxation and work at home
Getting the work-home balance right can be tricky, especially in a smaller space. IKEA interior designer Hans Blomquist has some wonderful tips for how to make your home a productive workplace in the day and a relaxing, cosy spot at night.
Coffee break in the kitchen
There is always something going on in this kitchen, whether it's the sound of cheerful tunes first thing in the morning, or yet another round of coffee brewing to fight off the mid-afternoon slump.
Moments of relaxation in the library
Working remotely means a lot of on-screen time. This couple use their library for reading, researching or writing. Surrounded by stories, it's a corner of quiet, perfect for digital detoxing between meetings.
Keep your bathroom tidy
When this pair first moved into their 1-bathroom apartment, the only non-negotiable was a double wash-basin. Even in a small space, you can still claim a space just for yourself! The combination of sleek white surfaces with warm wood accents gives the room a light yet inviting feel, with enough closed storage to keep everything organized.
Bedtime in a quiet bedroom
Their bedroom is the one place in the apartment that is just for the two of them to relax and recharge without a screen in sight. Separating working and downtime spaces has really improved their sleep, but soft lighting and a glorious, comfy bed help too.
Do you need some help?