You can now search for IKEA products using an image
How does it work?
Upload an image of a piece or combination of furniture
Your privacy is really important for us! Please, do not upload images with people.
View results of similar or different products
The products that will appear in the results list will be either similar or different.
Discover the same or similar products to what you are looking for
You can now find any IKEA product you are looking for easily and quickly using our image search function
Supports JPEG, PNG files up to 5MB
Kitchens
Whether you are looking for a simple kitchen that is easy to install, or a functional kitchen with plenty of storage space - IKEA kitchens will give you the freedom to create the kitchen of your dreams. See below some of our kitchens to find the one that best suits your needs.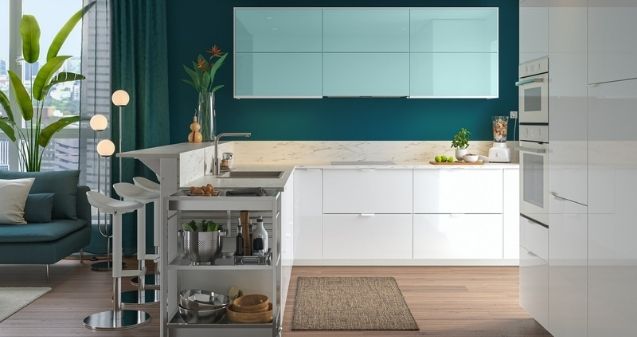 METOD - Kitchen for endless possibilities
If you want a flexible kitchen to make the most of your space, in a wide variety of doors, drawer front, style and colors, as well as in interior organization accessories, the METOD kitchen system is the ideal choice. We understand that designing and measuring your kitchen is all about the details. That's why you can book a free Kitchen design reservation with our experienced designers, who are ready to help you design your new kitchen, according to your needs, personal taste and budget. For METOD kitchens, we offer you a 25-year guarantee.
ENHET - For flexibility and easy assembly
Discover the benefits of open and closed storage without spending time designing, purchasing and installing. Make your own ENHET kitchen based on your own needs or choose a ready-made kitchen combination. For ENHET kitchens, we offer you a 25-year guarantee.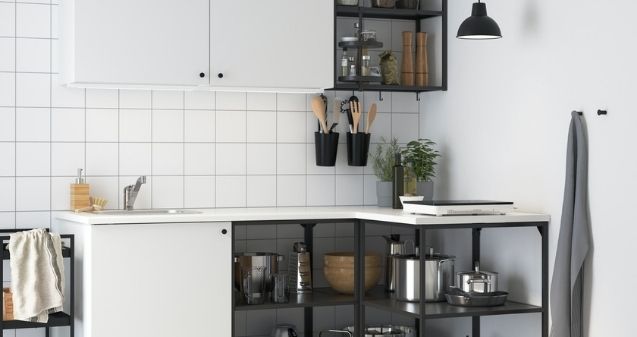 KNOXHULT - For basic needs
KNOXHULT kitchen is a complete kitchen that covers all your basic needs, in a very short time. Simply select a sink, a kitchen mixer tap, appliances, knobs and handles and get a brand new kitchen in just one day.
SUNNERSTA - Mini-kitchen
If your space is limited, the SUNNERSTA kitchen is the ideal solution. It is an affordable kitchen that is easy to transport and assemble. Also, if you move away, you can take it with you in a very simple and easy way.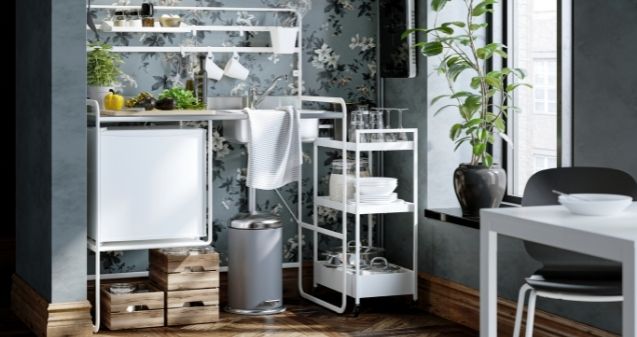 plastic bag dispenser
800.102.22 high cabinet for fridge/freezer
699.255.60 high cabinet for fridge/freezer
899.256.77 high cabinet for fridge/freezer
399.207.38 base cabinet/pull-out interior fittings
292.160.85 base cabinet/pull-out interior fittings
692.126.84 ψηλό ντουλάπι για ψυγείο/καταψύκτη
292.158.06 ψηλό ντουλάπι για ψυγείο/καταψύκτη
699.207.08 ψηλό ντουλάπι για ψυγείο/καταψύκτη με 2 πόρτες
892.158.08 γωνιακό ντουλάπι τοίχου με γυάλινα ράφια/πόρτα
199.198.68 γωνιακό ντουλάπι τοίχου με γυάλινα ράφια/πόρτα
199.199.05 γωνιακό ντουλάπι τοίχου με γυάλινα ράφια/πόρτα
599.187.01
12 from 1961 available products online
Do you need some help?