You can now search for IKEA products using an image
How does it work?
Upload an image of a piece or combination of furniture
Your privacy is really important for us! Please, do not upload images with people.
View results of similar or different products
The products that will appear in the results list will be either similar or different.
Discover the same or similar products to what you are looking for
You can now find any IKEA product you are looking for easily and quickly using our image search function
Supports JPEG, PNG files up to 5MB
Steps:
1. In order to book an appointment at the IKEA Nicosia store, choose your desired day & time and complete the form with your personal data. In case you select the online store, the appointment will be served through video call at the day & time of your choice
. Click
here
.
2. Fill in the questionnaire, stating the number of rooms and their sqm you would like to decorate using our specialized furniture advice which will then show you the charge of our service.
3. Prepay the value of the service easily through our website with a debit/credit card or Paypal. We can also help you complete your payment by phone by dialling 22502502 or at the IKEA Nicosia store. The service charge is 200€ per room up to 50m2. For rooms over 50m2, an additional charge of 4€ per m2 will be applied. The charge may be refunded upon payment of the IKEA furniture we suggest.
Terms and conditions
apply.
4. Our Home Furnishing Advisor will communicate with you five (5) working days ahead of your appointment, in order to arrange a date for the measurement of your space, in case you wish that. During this appointment, our specialized partner, visits your home so as to take all the necessary measurements and some photos
. If you do not wish that, you have the option to provide us with a floor plan and the exact measurements of your space yourself. In that case, we will base our suggestions on the submitted plan and data.
5. On the day of your appointment in the IKEA store or
via video call
, we will discuss your needs and give you personalized furnishing advice that will be based on expert knowledge and respond to your needs. You will then schedule your second appointment with your Furnishing Advisor, which can again take place either in the physical store or be conducted via video call.
6. During your second meeting in the IKEA store or via video call, our advisor will present you a complete furnishing plan with IKEA products, as well as a detailed offer listing the prices of all IKEA furniture included in the plan and the cost for delivery and assembly. If you need to add home accessories to your order, a separate list will be provided to you in order to complete your purchase online or at the store.
7. You can complete the purchase of your products at the store or the e-shop via the available
payment methods
. The Home Furnishing Advice Service value will be returned in the form of an equal discount applied to the total amount of our proposed furniture. Find out more
here
.
8. In case you have chosen to have a meeting via video call, it is a necessary requirement to have internet access in order to benefit from this service. Our advisor will verify your payment and you will then receive your receipt by post. You will then discuss your aesthetical preferences either based on the pictures, plans and measurements you have provided us or based on the ones our advisor took of your space. You will have the chance to get inspired by a wide range of mood boards and will be asked to answer some questions that will help our associate define your needs better.
If you wish, you have the option to switch your camera on and let your personal interior advisor see the space you wish to transform so as to help him/her have a better idea of it.
9. If you wish your second appointment can also be conducted via video call. During which you will be presented with the home furnishing advice proposal as well as with the final shopping list that will be sent to you via e-mail and which you can then either purchase online or in the IKEA Nicosia store.
10. Procedure of joining your online appointment:
Ahead of your scheduled online meeting, you will receive an email for an online meeting via MS Teams, as seen below, on the email address you have provided us.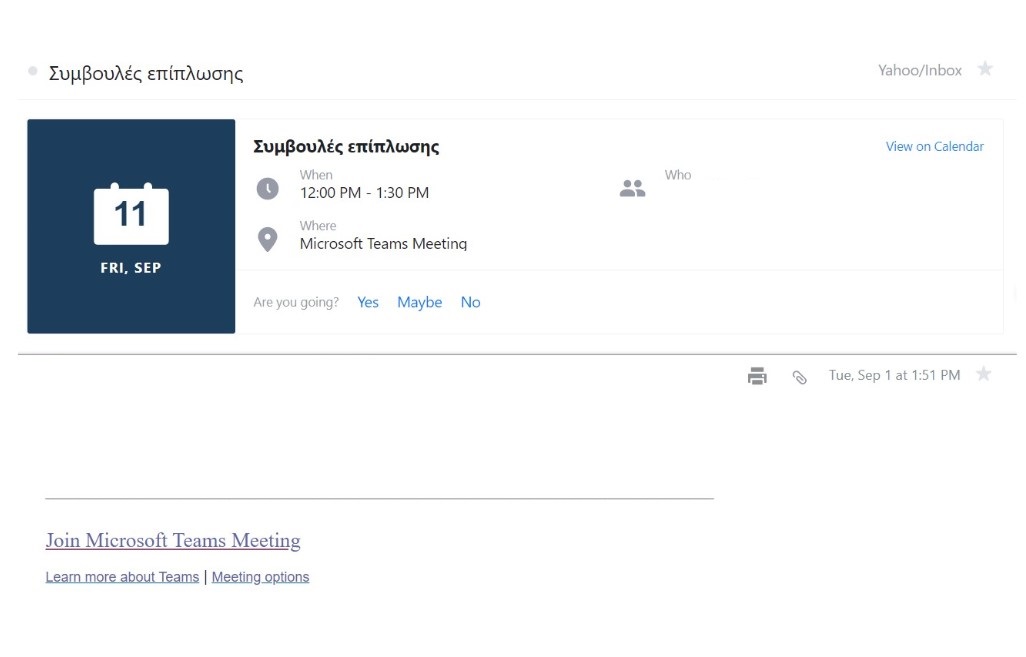 When the time of your meeting arrives, you simply click on "Join Microsoft Teams Meeting" as seen above. A new page will appear on your browser* immediately after.
Choose "Continue on this browser" on the new page that appears so as to open the application of MS Teams. By choosing that you will not have to download the application on your computer or need to have an account on MS Teams.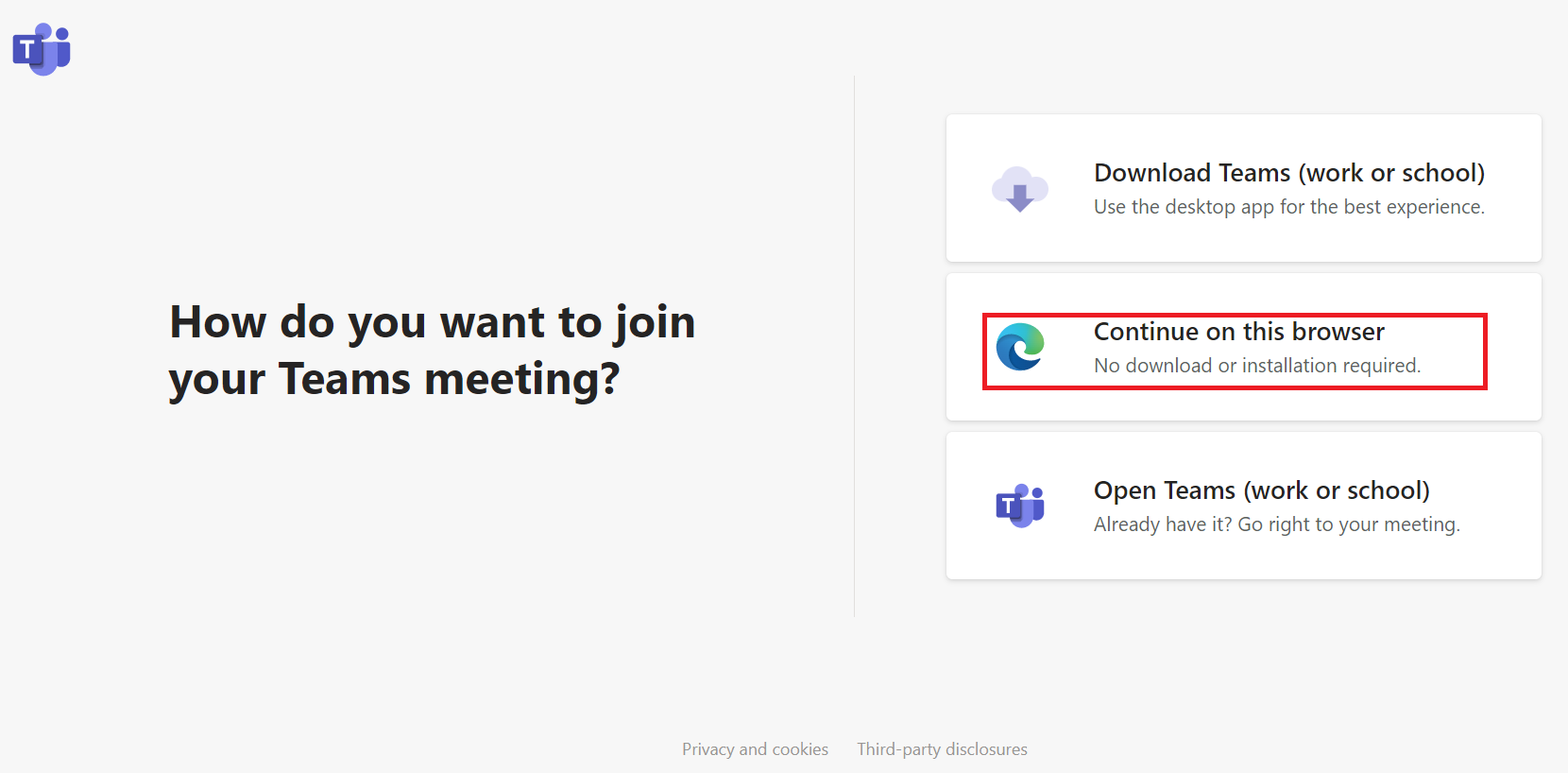 Choose "Allow" in the new screen that will appear, as seen below (this will only appear the first time you sign into Teams through the browser).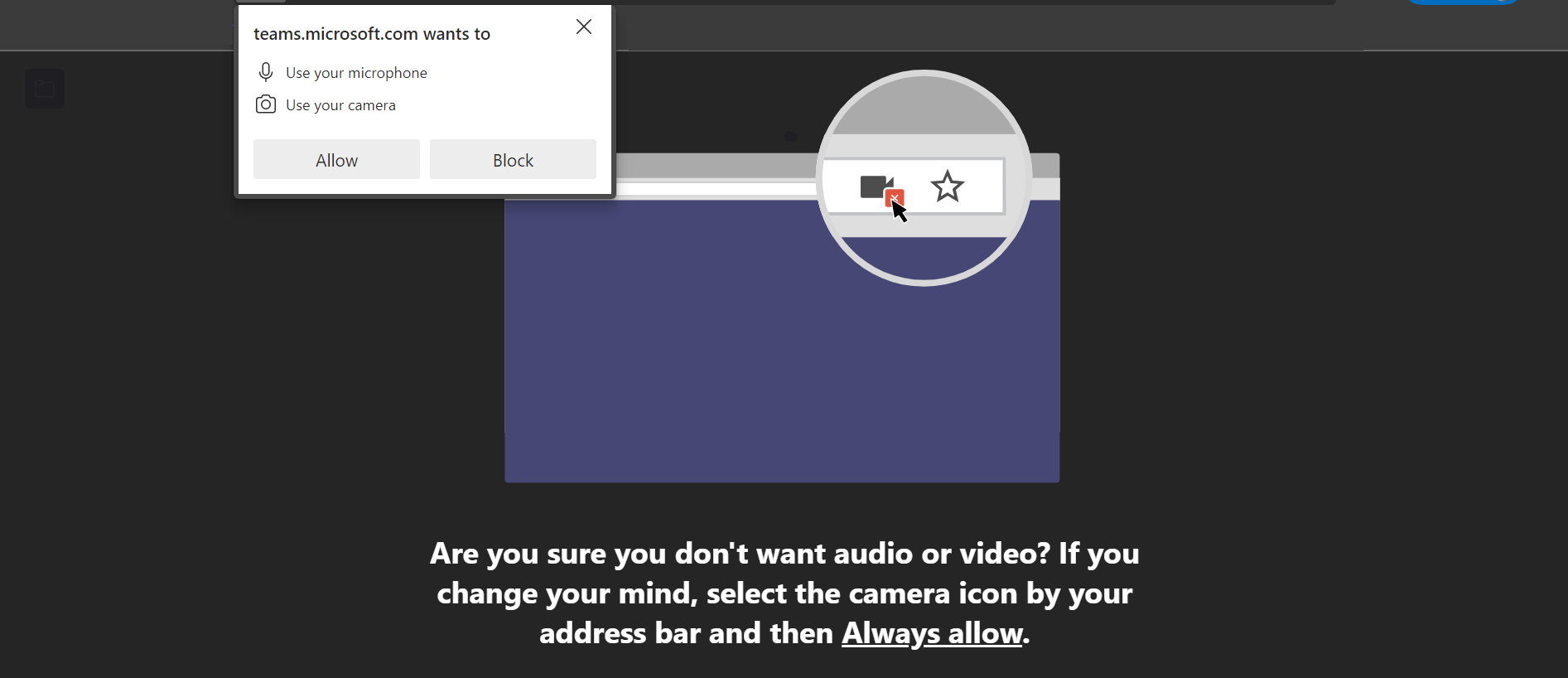 As a last step, fill in your name and surname in the box referred to as "Enter Name" and then choose "Join now".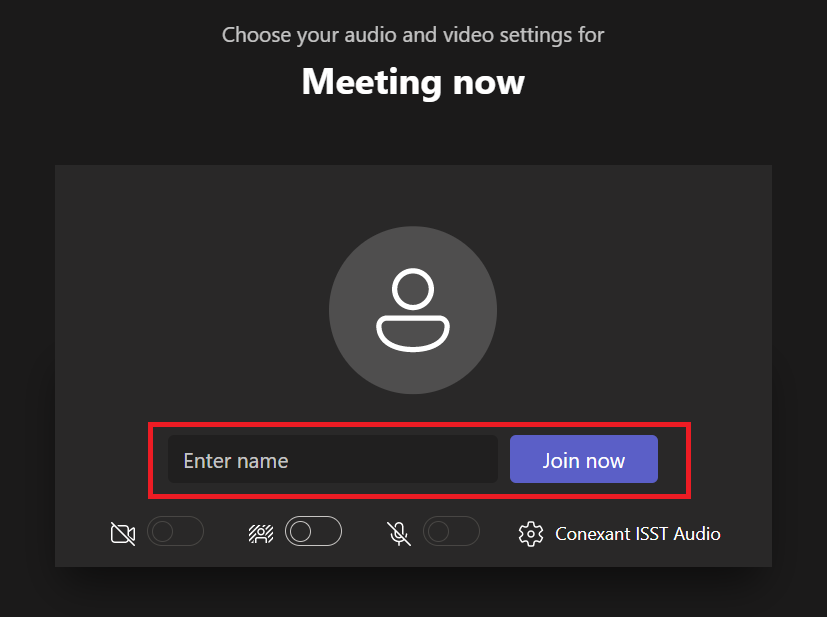 Our partner will grant you access to the meeting as soon as he/she connects.

*Microsoft Teams does not operate with Internet Explorer. Please use another web browser.
Do you need some help?